Following up on all those thoughts — and that mockup! — about flared-front 18th century stays, I 1) found more examples, and 2) made up my stays, and 3) wore them to the Northern California Pirate Festival where I performed with Bella Donna as the House of the Rising Sun!
I didn't have a lot of time, what with the court gown looming, so despite loving my hand sewn stays, I whipped these suckers out by machine. I even used a machine for the BINDING, which is crazy! It took me a full day to bind them on the machine, but I found I got a decent result if I paused at all the outside curves and ran a gathering stitch in both edges of the petersham. I used coutil this time for the inners (since they're machine sewn, there's no point in going crazy trying to find/afford the right weight linen) and the same silk damask for the outer layer, as I had more in the stash.
And, as suspected, the shape it gave me was a real improvement! I again used the super-hard metal boning for key points, and German plastic boning for everything else. In particular, the flared front gives my boobs more room, and the wider front (all boned with super-hard steel) flattens my tummy more than expected.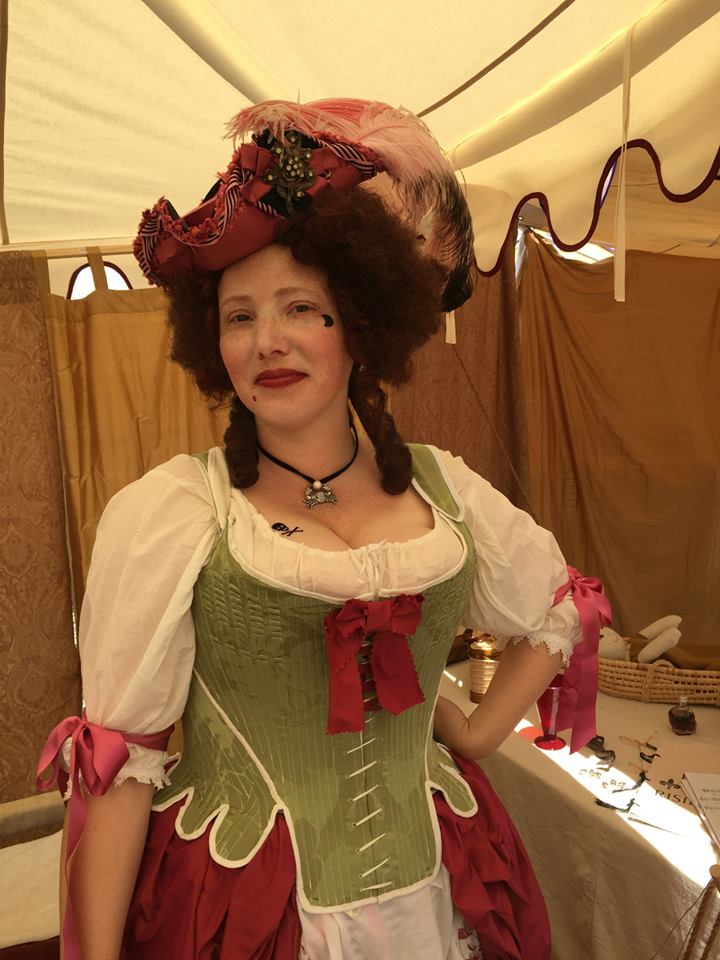 One other benefit of the flared front stays — it gave me a smaller waist. I was able to cut these to the same size as my last pair, which I'd since had to let out to a 3-4″ gap in back, only by adding the bust flare.
Since at Pirate Fest we play dirty whores tarts, I wore these as outerwear — and since there are multiple occasions that I do so, I added a second row of lacing holes so I could add a decorative ribbon lacing to the CF. It's mostly hidden by the bow, but you'll see it in the group shot above.
Here's the whole outfit, including the open-front skirt I made: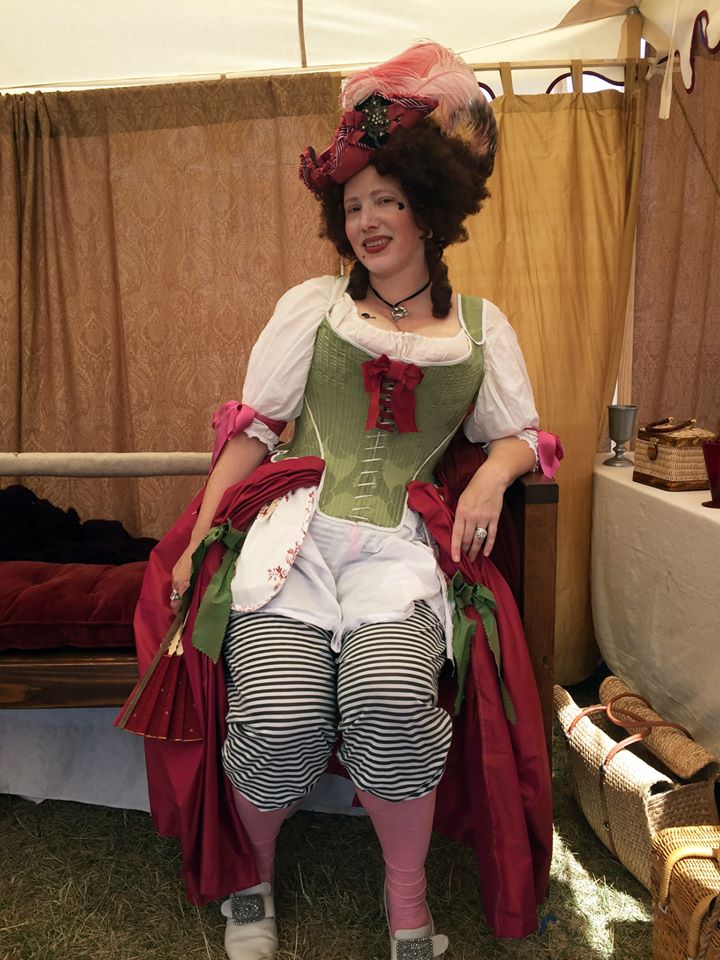 And here's me and my girls, performing at the festival!