So! While I haven't actually DONE anything about my 18th century court dress (see: wig book, busy fall semester, Dickens Fair), I have done a little bit of thinking about it.
Specifically, when I was thinking last summer of trying to "bang out" this sucker (which obviously wasn't going to happen, but one can dream), I was trying to think of ways to save time on the embroidery: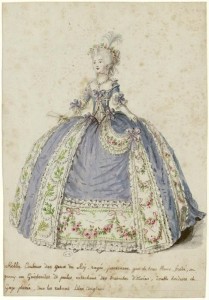 I hit on the idea of incorporating ribbon embroidery as a way to make it happen much faster. The problem is that I've seen multiple books on ribbon embroidery talk about how it was used in the 18th century on clothing, but I couldn't find any actual examples of it being used on clothing. So, was this just a misconception that has been passed down?
Lo and behold, I've now come across THREE whole examples of ribbon embroidery on 18th century clothing!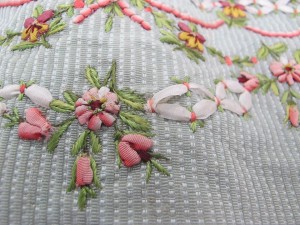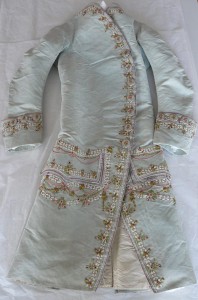 The bulk of the embroidery on this 18th century coat and waistcoat is done in ribbon embroidery (Hampton Court Palace).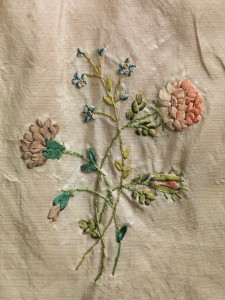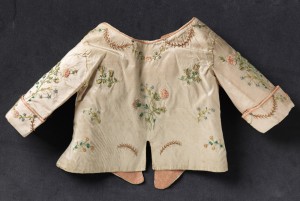 This c. 1790 baby's bodice has ribbon embroidery scattered across it (RISD Museum).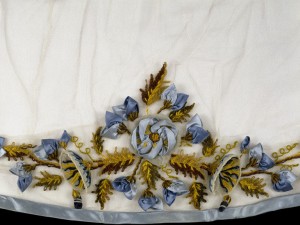 And, while a little late, this 1815 evening dress features ribbon embroidery in the trim along the hem (Victoria & Albert Museum).
These three sources feel like enough to go on, but I'll ask you anyway, hive-mind, because I'm interested! Does anyone know of any other examples of ribbon embroidery being used on clothing in the 18th century?