(Tell me you're surprised)
I keep wanting to do a 2012 wrap-up post, but am stymied by the fact that I have yet to upload photos from the GBACG holiday tea last weekend and then to post about said event.  So in lieu of those posts, which are indeed forthcoming, let's talk about the coming year!
I'm going to France!  Specifically, the same group of friends who rented a manor house in England a few years back are getting together to rent a petit château in the very south of France, near Toulouse.  I'm going to get to play dress up in this: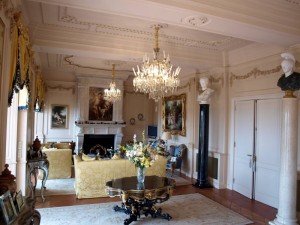 We are, as all sane and right-thinking people would do, making it all 18th century, all the time (for our costume events).  So while I have some things in my wardrobe that I may bring along (one of my françaises, my Turkish ensemble for lounging, my proper polonaise for sure; maybe the round gown, or the gaulle, or the riding habit, or the Brunswick — oh god, I need to start whittling!), I am of course making some new things.  Although after looking at that list, I am wondering why a bit…
For sure, I am going to make:
1. A 1770s camisole à la polonaise, this jacket filled out by this fashion plate:
2. This c. 1780 redingote as seen in this sketch of Marie-Antoinette:
3. I'm also going to be making a hand tambour-embroidered waistcoat for Francis.  
If I have time, I may also make either this robe à la turque:
Or a 1770s robe à la française from this striped fabric: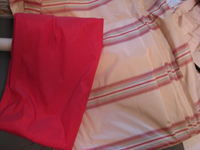 Phew!  I'll be posting lots more about each of these projects — the camisole and redingote are actually under way — shortly.  Plus that tea recap, and the 2012 recap!