So I love historical fiction. I prefer the well researched, but give me decently written shlock (such as The Other Boleyn Girl) and I'll read and enjoy it for what it is despite the historical inaccuracies. But something has been getting on my nerves lately, and it's time to rant!
The latest trend in historical fiction book covers, at least for those books about women, seems to be "photograph of woman in 'period' costume, with face cropped or obscured." Gone are the days of using a portrait of the subject on the cover, or even a somewhat-of-the-era painting. Now, I was okay with this trend as I read The Other Boleyn Girl – nice silhouette, even if that stomacher is large and I'm not too sure what's going on with her hood. Liked The Queen's Fool – pretty shade of green, kind of Florentine-esque sleeves, there's boning in that bodice yay!
But I started to get irritated when I read The Boleyn Inheritance — I'm guessing that's supposed to be Jane Boleyn or Catherine Howard (it had better not be Anne of Cleves!). Why is her hair down? Why does her bodice fit her so loosely? What's with the bustline of her lady in waiting?
But I'm drawing the line at Carolly Erickson's The Last Wife of Henry Viii: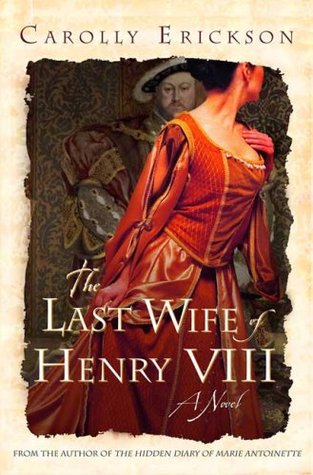 Could they have bought a cheaper fabric (what, Joann's upholstery remnants too expensive?)? What's with the crappy rickrack trim? The lack of undersleeve? The bodice silhouette (Were they going for the "most wrinkles on a badly fitted, no underpinnings bodice" award?)? THE CRAPPY PLASTIC PEARLS SEWN TO THE NECKLINE? Pant. Pant. I am filled with hate.