démodé
adjective:old fashioned, out of style, unfashionable [from French, the past participle of démoder "to go out of fashion," from mode "fashion"].
---
the concept
---
the fabric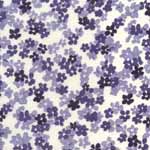 purple, white & lavendar silk/linen blend
---
the pattern
Custom drafted based on vintage 1930s Simplicity pattern 2654
---
the result
---
what's on the dvd player?
---
useful links
Christine's Vintage Fashion Page: 1930s
Timeline of Costume History: 1930-39
---
bibliography
Blum, Stella. Everyday Fashions of the Thirties as Pictured in Sears Catalogs. New York: Dover Publications, 1986.
Milbank, Caroline. New York Fashion: The Evolution of American Style. New York : Abrams, 1989.
Thursday, September 18, 2003
The Gatsby Picnic was smashing, due in large part to gorgeous grounds, fabulous clothes, and lots of champagne! Unfortunately the champagne meant that I only photographed about 1/1,000th of the beautiful outfits around me.
My hair turned out great -- it was stressful having to style it myself just in terms of responsibility. When I first took it out, I looked a bit like I was wearing one of those clown wigs with the curly hair around the ears and the bald top -- then I luckily remembered, "Oh yeah, I'm supposed to wear barrettes!" Whew!
Here's the final dress and hair:
And there are many more pictures on the
photo gallery page
.
posted by démodé 9:19 AM
Saturday, September 13, 2003

Now, I'd be the first person to argue that corsets are not necessarily anti-female or anti-feminist, but I found myself in the hosiery section of Macy's on Thursday night with The Fear.

I HATE pantyhose. Loathe. Despise. I can't believe that there are women who not only wear pantyhose every day, but go so far as to wear CONTROL TOP PANTYHOSE even occasionally. Is the amount of "control" (i.e. neglible) worth the joy of trying to wedge yourself into those suckers? Fear all hosiery.

Of course, I broke down and bought some thigh-highs... but I'm wearing them under protest!

So my ISP has been cranky for a few days (denial of service attack), so I haven't been able to post as I wrap things up -- but I'm basically ready to go! Finished all the little bits and pieces on the dress (which included a whole lot of snaps), and just finished the hem one hour before I left to get my hair done this afternoon.

I almost caved and made machine-made buttonholes (the first time I've had a machine that would do them!) but my conscience got the better of me, so I made bound ones instead. The only annoying thing was that (duh) I measured the placement of the buttonholes on the overlay while the dress was on the hanger, not on me, so the bottom one should be a little bit higher... but as I wasn't about to do the WHOLE THING over again, I just added a snap to the belt so I can snap it to the dress a bit lower than it wants to lie (to pull the overlay down a bit).

I was originally going to wear a fabulous straw cloche hat that I've had for years (my wedding hat). The only problem was that while the hat had purple in it, it was primarily warm tones, while my dress fabric was cool tones. So I removed the main ribbon band (originally pink) and replaced it with a purple (to match the dress) under a burgundy (to match the flowers in the hat) ribbon. However, this was before (more duh) I had settled on the contrasting color for the buttons and belt -- and once I added that, the wider purple ribbon didn't go anymore.



Luckily, I've been debating whether or not to get my hair done -- I've finally found a hairstylist who knows retro hairstyles -- so I decided to go with a finger wave and pin curls instead of a hat... and I'll be carrying a white parasol to keep the sun off. I found a vintage green velvet flower that I'm going to hot glue to a barrette to add a little something. So here's the hair before -- I have to sleep in this (help!) and comb it out myself in the morning -- wish me luck! (You should have seen my husband's face when I got home from the hairstylist -- "You went on the bus with your hair like THAT??!!")



Finally, shoes and purse -- I bought these shoes on ebay about one year ago. I'd been looking for black lace-up oxfords for forever, and since I wear a size 11 I'm SO excited I found these! The purse I found while antique shopping a month or so ago.



So now I'm off for some late-night cooking -- and I need to chill the champagne! I promise to take lots of photos.


posted by démodé 8:20 PM


Sunday, September 07, 2003

I got lots of work done this weekend, in between multiple fabric store trips to try to find some contrasting fabric. I went out on Saturday to the Discount Fabrics outlet in downtown SF where I got some light lavendar fabric, but I realized when I got it home that the darker flowers are really what catch your eye -- so the lighter solid fabric looked weird. So then today I went out again to JoAnn's looking for darker fabric -- I finally found one of their horrible poly satins that was an excellent color match (I figure since it's just belt and buttons, I'll ignore the horrible poly part of this equation). I'm using the wrong side of the fabric as the matte surface works better with my dress fabric.

So I finished the sleeves and cuffs, made the belt, covered the buttons and attached them, and made the placket in the left side seam. I LOVE the 30s/40s thing of using a side seam placket with snaps to close dresses -- I've incorporated this into some of the modern clothes I've made. It's great because it doesn't spoil the center front or center back line, and it allows the dress to fit well. It's interesting how this is a closure that's mainly been abandoned -- I'm guessing because it does require a good fit, which doesn't work for all the Gap-esque stores that like to sell sizes like 14/16 (you're basically squeezing people of about 4 sizes into that one size!).

The waist button is actually sewn to the belt, which you can't tell because there's no color contrast. Then there's an overlay with buttonholes that goes down the CF, buttons to the button on the belt, and hangs down a bit below. I'm hoping this will lengthen the line of the dress a bit -- being short-waisted, I can use any lengthening I can get!

It seems to be impossible to find standard belt buckles (the kind with the center pointy thing that goes through the hole in the belt). The only "buckles" I could find are the D-ring type (where you thread the belt through and then tie it off), which doesn't work because of the button at the CF. So I'm going to make the belt overlap in the back and sew snaps at each end.

Oh, and the Scary Bust Pointy-ness seems to have been because the bodice was too long (in front and back -- convenient) from the shoulder seam to the bust point. So I took up the shoulder seam a wee bit (sewed a new seam and then overlapped it underneath), and it dealt with the problem. Yay for easy fixes!





posted by démodé 11:16 PM


Saturday, September 06, 2003

Things I have learned: I hate cutting, I hate marking, and garment ease is strangely mysterious. Things have actually been going relatively swimmingly, but it's important to have something to complain about!

Re: garment ease -- can anyone shed any light on this? I just don't understand it! Every time I add garment ease to a bodice, I end up with yards of extra fabric hanging around at my side seams and looking generally lumpy and weird. I know that garment ease is there to make sure you can move around, but how much moving am I doing here? Yes, I do add the garment ease to each pattern edge (excluding the CF and CB) and no, I'm not adding more than 2" or so (divided among all the pattern edges, of course). But then I just seem to end up with 2" too much under my arms! Why, why, why?

So here's where I am: the dress has been put together except for the sleeves, hem, belt, and placket/buttons/buttonholes -- and I'm excited because I think it's actually relatively flattering! I was Very Worried about branching out into an era that is just not made for hips like mine. It helps that this fabric is sooo pretty (both the print and the fiber), and the skirt is NOT bias-cut (which I didn't realize until I went to size up the skirt pattern -- yay!).

Without the sleeves, it does look a bit like something your mom (bless her heart!) would wear to a wedding... so I'm also including a shot with the half-finished sleeve, which really adds a 30's look to the dress:



The only Really Annoying Thing at this point is that I'm having some weirdness at the bust point/top of the darts where some excess length is turning into scary pointy-ness... I think this is because the bodice is too long. Any guesses on whether I should take out length at the waist or at the shoulders?



More polls -- the skirt length on the original is below-knee-length, which is what I was aiming for when I drafted the pattern. However, I'm now kind of liking the longer length that the skirt currently is at, and I *could* keep this by using a wide bias strip to make a hem. My husband thinks the longer length is old-lady-ish (but then what does he know?). What do you think? Here's a side by side comparison (on the right, the skirt is pulled up to a vague idea of the shorter length):



Oh, and one last poll -- contrasting belt and buttons (made out of a solid fabric matching either the darker or lighter flowers), or use the dress fabric?

I'll post about my hat and other accessories later on... something to look forward to!


posted by démodé 12:33 AM


Monday, August 25, 2003

I've been continuing to work on pattern drafting and mockups. I'm basically done with the bodice and all of its pieces.

I had to work a bit with the sleeve as I still don't quite grasp how to bridge between my sleeve sloper and a standard pattern. If I'm just working from my sloper and I decide I want a puffed sleeve, then I get that I figure out how much difference I want between my arm and the puff and add that much. However, when I have a standard pattern, then I'm not sure what base arm size they started with, so it's hard to compute the amount of fullness (etc.) that needs adding.

So the sleeve took a few tries, and I may still need to play with it when I work on the real thing. It's basically a puffed sleeve, with the hem controlled by darts (which are folded like box pleats, and do not close all the way up to a point).

I also drafted up the collar, to which I basically just added some length at the center back to make it match the neckline measurement.



Finally, I drafted up the sleeve cuff (I'm not bothering to make a mockup as it's just a rectangle) and the center front bodice placket-y thing, which fastens to the buttons and over the belt. I'm a bit unsure how this will work out, so I just drafted it up to be the same length relative to the bodice front as in the original pattern. Usually I can look at a pattern piece, read the sewing instructions, and figure out how it's applied and how it all works, but this piece is quite puzzling. I'll work it out as I make the real deal.

So tonight I'm hoping to draft up the skirt, then it'll be on to making the real thing!

posted by démodé 8:18 AM


Sunday, August 17, 2003

I's going (for the first time) to the Gatsby Summer Afternoon, so of course I need something fabulous to wear!

Luckily for curvaceous types like me, the costume guidelines (costumes are required! yippee!) require clothing of the 1920s or 1930s. Since no- or low-waisted dresses make me look like a big tent, it's 1930s for me -- bias-cut isn't my most flattering look, but at least 1930s styles include a waistline!

I've been admiring this fabric on Fashion Fabrics Club for about six months now. It's a silk/linen blend (ooooo!) printed with lavendar and purple flowers. So when I decided to go to Gatsby -- which is a late summer afternoon garden party-type affair -- I knew I had to base my outfit on it! I finally took the trouble to do some swatch tests to decide how to pre-wash -- I put one in the washer (on delicate) and then line dried it, and the other I washed and machine dried. The machine wash/dry actually turned out the nicest -- very soft but still enough crispness -- which surprised me.



Then I came across this vintage 1930s Simplicity pattern on ebay. The dress on the right looked so good in a similar print, plus I love the puffed sleeves and decorative bodice darts, that I knew it was the one. I'm not sure which view I'll end up doing -- probably more along the lines of the solid green dress on the right (less fuss. Ruffles = bad). On the other hand, I like the idea of the contrasting belt, collar, and cuffs, but I have to find a fabric that A) matches one of the purples in the print and B) matches the texture (probably linen?).



Recent adventures in pattern drafting have made me realize that at least for tops, starting with a custom-drafted pattern is way preferable than trying to make a standard sized pattern fit. So I've decided to draft my own bodice and sleeve (based on the vintage pattern pieces), and then size up the skirt portion to fit. The only down side will be the number of mockups this will entail, but I laid in a big stash of muslin for the occasion so hopefully I'll survive.

Here's my first mockup. I took my basic bodice sloper (which has one bust and one waist dart in front), and using the fabulous Costume Technician's Handbook, adapted their instructions for moving a bust dart into waist pleats or gathers. I basically turned the bust dart into a parallel waist dart, then divided up the two waist darts to make four. I had to play a bit with the angle of the darts as I wasn't sure what would look right until I made it up in fabric. In the pic below, the right-hand side is my first try. I ripped out the center two darts and repositioned them, which is what you see on the left.

The back of the vintage pattern doesn't include a waist dart, just a shaped piece. I decided to maintain the waist dart from my bodice sloper back as I believe it will give me a better fit.





posted by démodé 9:25 PM